Compassionate. Collaborative. Creative.
Legal Guidance You Can Count On
Serving Kansas City, Independence, Lee's Summit, and Raytown
Personal Injury Attorney in Kansas City, MO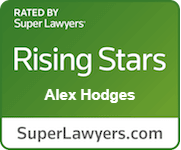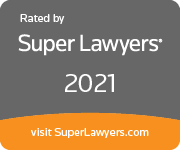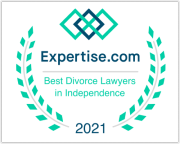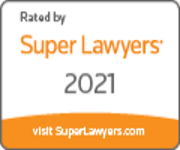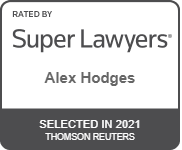 Alex Hodges
Attorney at Law
Working in the legal industry is in my blood. My dad has been practicing law for over 40 years, so I saw early on how much of an impact an attorney can make on the lives of others. I've seen injustices and witnessed a system that tries to take advantage of hard-working people who are just trying to do their best each and every day. It is my goal to fight back against this system by fighting for you. When you partner with me, you get my time, attention, and commitment to seeking the best results possible for you. Whether you are dealing with a personal injury, have been charged with a DWI, or need to fight a traffic violation charge, I can help you through this difficult situation and get you back on your feet as quickly as possible.
LEARN MORE ABOUT ME
I Will Stand By You
From Start to Finish
Innovative Strategies
I have been running my own firm since 2019, and I pride myself on constantly producing unique, innovative strategies for my clients' cases. There is no one-size-fits-all approach to litigation, and I am committed to creating a customized defense that is aimed toward getting you the best possible results for your case.
Results-Driven Approach
When I represent you, I fight to win. I will be in your corner, advocating for your best interests from beginning to end. With the necessary experience and creativity required to overcome any obstacles we may face, together we will fight for your rights and seek the compensation or resolution that you deserve.
Let A former client tell you how I can help
The Alex Hodges Law Firm is a great Kansas City law firm specializing in personal injury matters. Alex is an extremely knowledgeable and hard-working attorney who will fight hard to get you every last penny that you deserve. You can't go wrong hiring the Alex Hodges Law Firm for your case.
Luke Alsobrook
Let Me Take The Lead in Your Legal Situation
When you are dealing with a personal injury case or a criminal charge, like a DWI or traffic violation, you are likely overwhelmed and in need of a legal partner who will take on the majority of the weight. My clients are always in-the-loop while I represent them, but you can rest assured that I will handle the grunt work so that you can focus on recovering or moving forward.
Open communication is the best way to form a strong attorney-client partnership that will help you get the results you need. If you have any questions or concerns as we work through your case, don't hesitate to reach out. I will gladly give you an update on where your case stands, answer any questions about what the next steps are, and walk you through any complex or confusing legal processes.
I pride myself on being an attorney who provides good representation without breaking your bank. You deserve to have a compassionate defender in your corner without having to shell out the big bucks. I offer excellent representation at a reasonable price because every client deserves to be able to tell their side of the story.
Don't wait to take action. Get the compensation you deserve in your personal injury case or put the past behind you by seeking out a comprehensive defense against your criminal charge. Contact Alex Hodges Law Firm today to set up a free consultation in Kansas City, Missouri, as well as Independence, Lee's Summit, or Raytown. Let me lead you toward a better future, because you deserve it.